VATEKS Nonwovens, Turkey's leading nonwoven producer, is a growing technology-driven company located in Istanbul that specializes in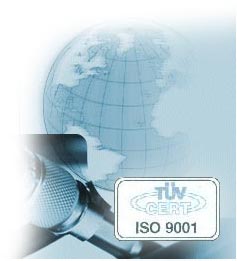 manufacturing and marketing a broad range of nonwoven products. Being one of the pioneers in the nonwovens industry, Vateks was established in 1976 and is a subsidiary of Tezman Holding, which has been in operation since 1948. In addition to nonwovens, Tezman Holding is operating in various industries: fastener, chemical, food, marine, insurance, energy, real estate&construction.
With a wide range of nonwoven process technologies, VATEKS supplies nonwovens to largest consumers and to industrial product manufacturers worldwide. Being one of the initiators in the nonwovens industry, the company's facilities are established completely by its own know-how. Vateks has been producing polyester, polyamide, polypropylene, and viscose nonwovens with a capacity ranging from 17 gsm to 1500 gsm, depending on the needs and wants of its customers. Thanks to its diverse web-bonding technologies, and its finishing treatment opportunities Vateks serves to many interdependent industry areas with the utmost flexibility. As an ISO 9001 and Oeko-Tex certified company, and with its 35 years of experience, Vateks has an established customer base in Europe, in America, and in the emerging markets of Eastern Europe, Middle East, North Africa, and South America.